News
Beardburys Doctor Bald by Carobels, the first bald shampoo on the market, one of the 100 best ideas of the year.
Published on May 08, 2019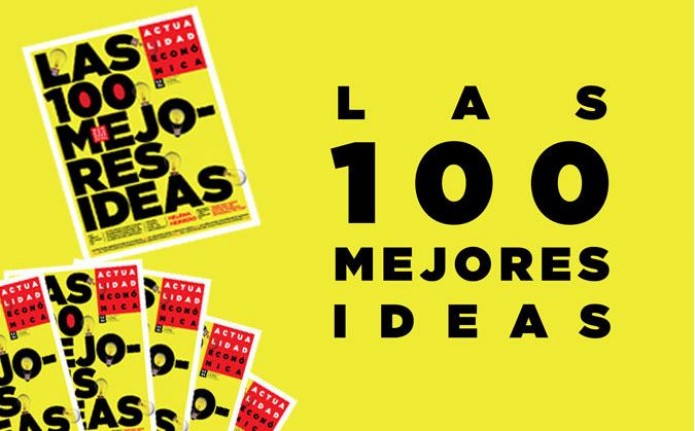 This Wednesday, the company from León receives the recognition of the magazine Actualidad Económica for one of its latest innovations in the male barbering market. The award places Beardburys-Carobels next to big companies like Coca-Cola, Garnier, BBVA or Siemens.
There are ideas that may seem "crazy"... Until they begin to reap awards and sales. Doctor Bald, the first shampoo for nails in the market, was born in 2018 in the heart of the Leonese company Carobels to cover the needs of a sector of the population that, in Spain, represents 42% of men: the bald ones.
Doctor Bald has already demonstrated on several occasions that he has nothing out of the ordinary, apart from his users. The people in charge of Carobels-Beardburys will receive one of the prizes that for more than 40 years the magazine Actualidad Económica has been awarding annually to the one hundred most innovative ideas. The company from León has thus managed to place itself on a par with giants such as Coca-Cola, Garnier, BBVA and Siemens thanks to a product that, once again, claims to be a true cosmetic revolution.
A brand and an idea that accumulate awards and recognition.
And we say "once again" because Beardburys and Doctor Bald have already received important awards and recognition. In the same year of its birth, the bald shampoo landed in Dubai, at the International Pure Beauty Awards, one of the most prestigious and glamorous international awards in cosmetics, to be named Best Innovation of 2018. Since then, according to Carobels-Beardburys, "Doctor Bald has made a name for himself in the elite barber shops that offer personalized service to all their clients, including bald people".
In the 2019 edition, Beardburys has returned to Dubai with its most recent launches and repeating the success of the last edition. Three new products have been placed as finalists: Beardburys beard and moustache colour shampoo, Beardburys Hover volumising hair powder and the new line of Beardburys shampoo and hold bottles, Feel the Genuine Barber Style.
Building a brand in Spain, from Leon
Carobels is a company of Leonese origin that has remained linked to the city since its inception. Everything, from its headquarters to its warehouses are in León, and from there they export to more than 25 countries around the world, reaching even some as far away as Australia.
Carobels is currently involved in the conversion of an old factory on Avenida Antibioticos which will house its central offices and provide space for new additions to the staff and reserve space for collaborative projects with barbers and hairdressers who want to grow with the brand.

Back