News
Guide of sanitary recommendations for hairdressing and barber shops.
Published on April 30, 2020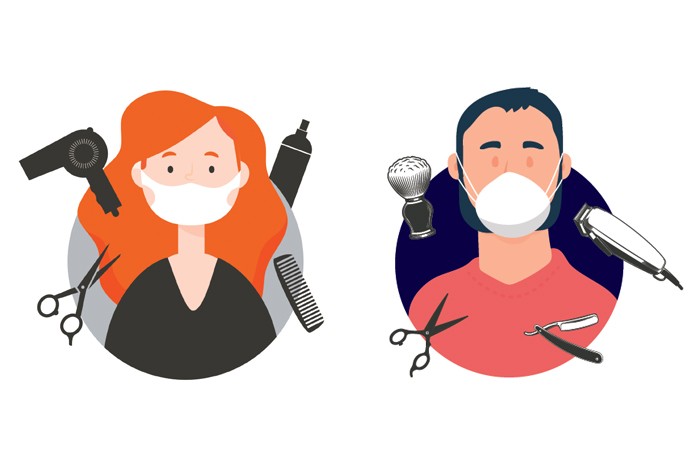 Do you have any doubts about reopening your barbershop or hairdressing salon? Here you can download a sanitary hygienic protocologist for the reopening of the hairdressing salon due to the coronavirus crisis covid-19

Stampa, together with several associations, guilds and companies in the sector, has published this Good Practice Guide which will make it easier for you to return to your hairdressing or barbering salon.

This guide aims to establish common principles of information, safety measures and action protocols, which allow the recovery of the activity of hairdressing salons in Spain, ensuring the protection of both workers and customers against COVID-19.
The basic principles on which the reopening of hairdressing salons in Spain will be based will be: maintaining the proper hygiene measures, controlling access of workers and customers, as well as showing the correct use of personal protection equipment.

To this end, the different instructions and recommendations prepared by the Ministry of Health have been considered, as well as those of the Good Practice Guide for establishments in the commercial sector. The content of this guide should be adapted to the health instructions that will be issued at a later date, depending on the evolution of the pandemic.

The sector is firmly committed to the safety and hygiene of its establishments, workers and customers. The reopening of hairdressing salons must comply with health guarantees, as well as with expectations of excellence in care, well-being and enjoyment of the hairdressing service experience itself.

This document is intended as a basic reference guide, not excluding any additional measures that the salon may consider appropriate. The guide presented here has been prepared and agreed upon by the following entities:
STANPA, CONEPE, ANEPE, PELUQUEROS UNIDOS DE MADRID, COOPERATIVA PELUQUEROS
VALENCIA, INTERCOIFFURE ESPAÑA, Q HAIR, BARBERÍAS CON ENCANTO, CLUB FÍGARO,
SALON LOOK y MODUMB.
Documentation attached
Related Links

Back