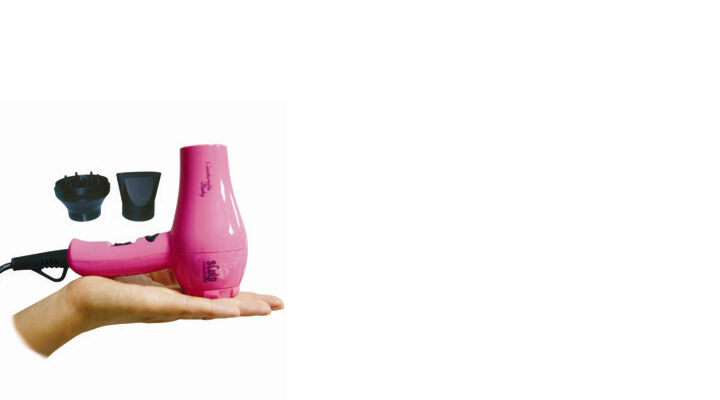 Mini Hairdryer Sculp Cinderella Baby
…And Cinderella and the Blue Prince were happy ever after… and then came the Cinderella Baby: really gorgeous, a caprice in miniature.

The mini Hairdryer Cinderella Baby is the ultra reduced version of the Cinderella Hairdryer Limited Edition: An 11 centimetres-long pink hairdryer, with a design conceived for making you fall in love with it. The Mini Hairdryer Cinderella Baby is perfect for your trips or a last-minute touch. Or simply because you are enchanted with it.

Cinderella baby: happiness is in the small things.