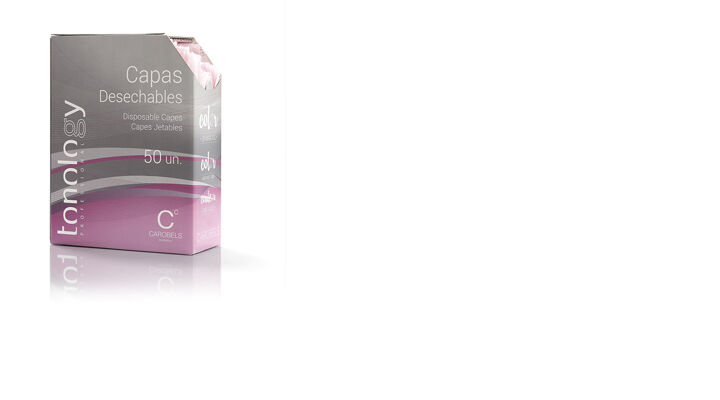 Sculp & Tonology Disposable Capes
Disposable coloring capes made of polyethylene. Resistant and waterproof. The disposable coloring capes are ideal for hairdressing professionals. With ribbons in the neck for a perfect fit.
General Features
• Lightweight and waterproof.
• Size: 84 x 110cm.
• Blue color.
• Box with 50 units.
more products of
Textile
other products of Sculp by ·
Hair Straighteners
other products of Sculp by ·
Hairdryers
other products of Sculp by ·
Hair Curling Irons
other products of Sculp by ·
Professional Hair Clippers
other products of Sculp by ·
Hair Scissors
other products of Sculp by ·
Hair Brushes & Hair Combs
other products of Sculp by ·
Accessories
other products of Sculp by ·
Previous Collections