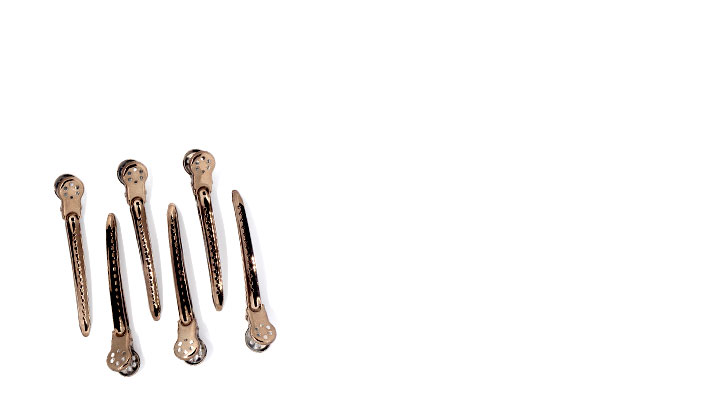 Metal hair clip
Metal hair clips. They are not prone to rust and corrosion, which guarantees a long service life, so they can be used for a long time. The metal base of the fork is thin and sturdy and the shape of the head helps to divide precisely on the scalp. Supplied in a pack of 6 pieces.
It is non-deformable, heat resistant and offers high resistance to chemicals, fluids and oil commonly used in hairdressing salons.
The base is made of a silicone rubber that offers high resistance to chemicals and a low degree of liquid absorption.
Ideal for brushing and detangling all types of wet and dry hair, also for curly hair.