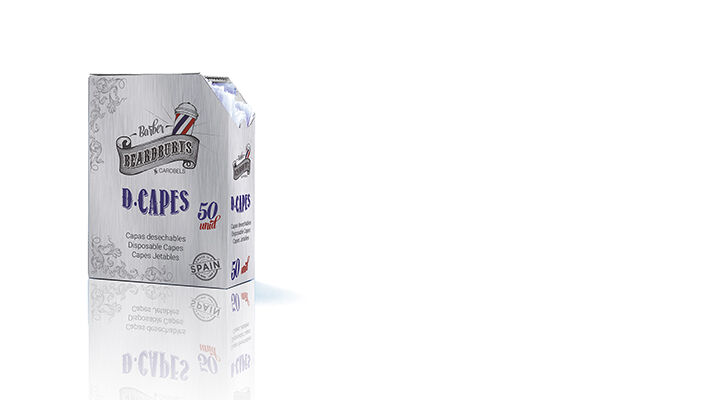 Beardburys Disposable Layers 50 Pcs 84x110
Disposable layers with a very easy to use dispenser, 50 waterproof units. Ideal for technical product applications in hairdressing.

A disposable layer will allow us to protect the clothes from the remains of hair cut with scissors or electric razor, avoiding that the clothes get less stained and, after the service, throw them away.