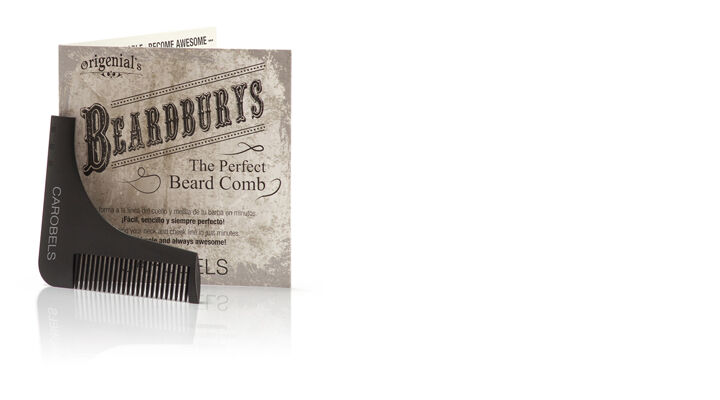 The Perfect Beard Comb - Beard Comb
Consumers' reviews:

(1)
Shaping your neck and cheek line in just minutes. Easy, simple and always awesome!

The Perfect Beard Comb is a great beard tool for use with a wide variety of shaving razors, beard trimmers or clippers. You can use The Perfect Beard Comb to create a variety of facial hair shapes.
You can use the comb to distribute your favourite beard oil or to style your hair as you like.
more products of
Accessories
other products of Beardburys ·
Waxes and Pomades
other products of Beardburys ·
fixation
other products of Beardburys ·
Shampoos for men
other products of Beardburys ·
Beard and mustache
other products of Beardburys ·
Male Coloration
other products of Beardburys ·
Line for bald men
other products of Beardburys ·
Tools and furniture
other products of Beardburys ·
Disinfection and disposables
other products of Beardburys ·
Exhibitors