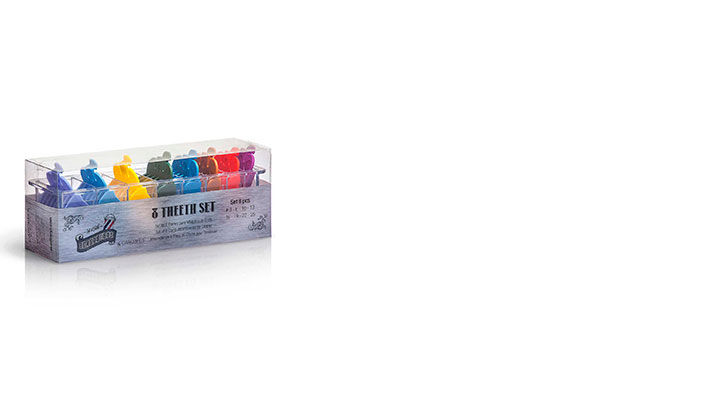 Set of 8 Comb Attachments for Clipper
"Set of 8 interchangeable comb attachments for clippers, with lengths of 3 mm, 6 mm, 10 mm,
13 mm, 16 mm, 19 mm, and two of 22 mm Quick and easy to change for creating taper or fade styles. They are colour-coded to make them easy to identify. Manufactured in resistant plastic. Easy to clean. Ideal for use with the Fade Pro professional clipper by Beardburys."