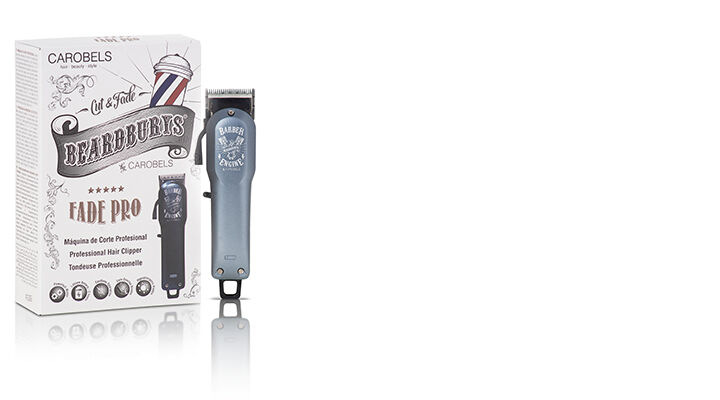 Fade Pro Hair Clipper
Professional clipper specially designed for fade-technique styles. Cutting length adjustable from 1 to 3.5mm. Also includes 4 changeable plastic combs of 3, 6, 10 and 13mm. Ease of use and quickly adjustable clipping lengths makes them an extremely
versatile and essential tool for any barbering technique. Powerful 5500 rpm motor suitable for intensive and continuous use in barber shops.
Their two stainless steel blades are hypoallergenic and resistant, with zero gap. Their lithium battery allows them to work cordlessly for 3 hours after a full charge (charge time: 3 hours). Weight: 260g. Cable length 1.4m.